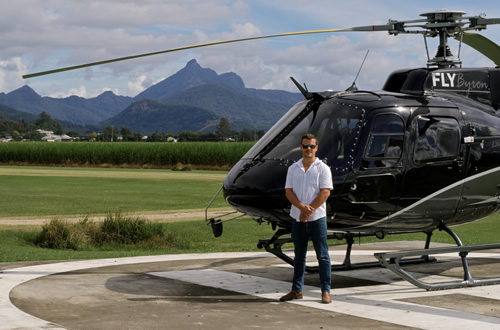 About Fly Byron
A highly personalised service, Fly Byron Pty Ltd has been born out of demand to cater for the truly unique experiences our region has to offer and to provide an on demand door to door service connecting you and your loved ones to Northern NSW and South East QLD.
With Mountains, Volcanic Basins, Waterfalls, Marine Sanctuaries and the best beaches in the world in plenty, we have created the ultimate experiences to connect you to this beautiful world and the very best it has to offer. When it comes time to celebrations, surprises, or simply a weekend away, we are committed to making your day perfect.
Operating Luxury Helicopters
Operating Luxury helicopters that can accommodate up to 5 passengers per helicopter, you can be sure you are getting the very best Helicopters on offer in the region. A Husband and Wife team, Michael and Jessica Barnes are committed to providing clients with the most seamless, discrete and professional helicopter service possible.
Please use our Chat feature to get in touch. We look forward to hearing from you.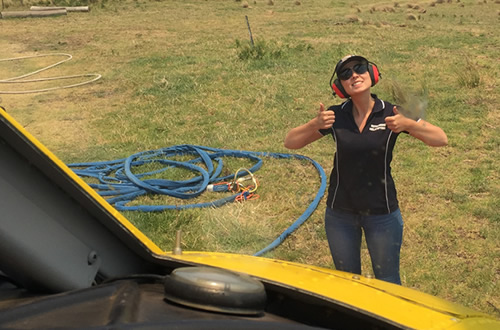 Offsetting Our Carbon Footprint
Here at Fly Byron, we are proud to partner with the team at Greenfleet as we offset our carbon emissions with a goal of becoming carbon neutral in future.
The Fly Byron team takes climate change seriously and that is why we have chosen to partner with Greenfleet. Greenfleet is a leading not-for-profit environmental organisation committed to protecting our climate by restoring our forests.
We encourage our clients, staff and the wider community to take action with us as we reduce our carbon footprint and make a positive difference to our planet.